Get to know - Testigo Projects Inc.
ACNC Quarterly newsletter issue 14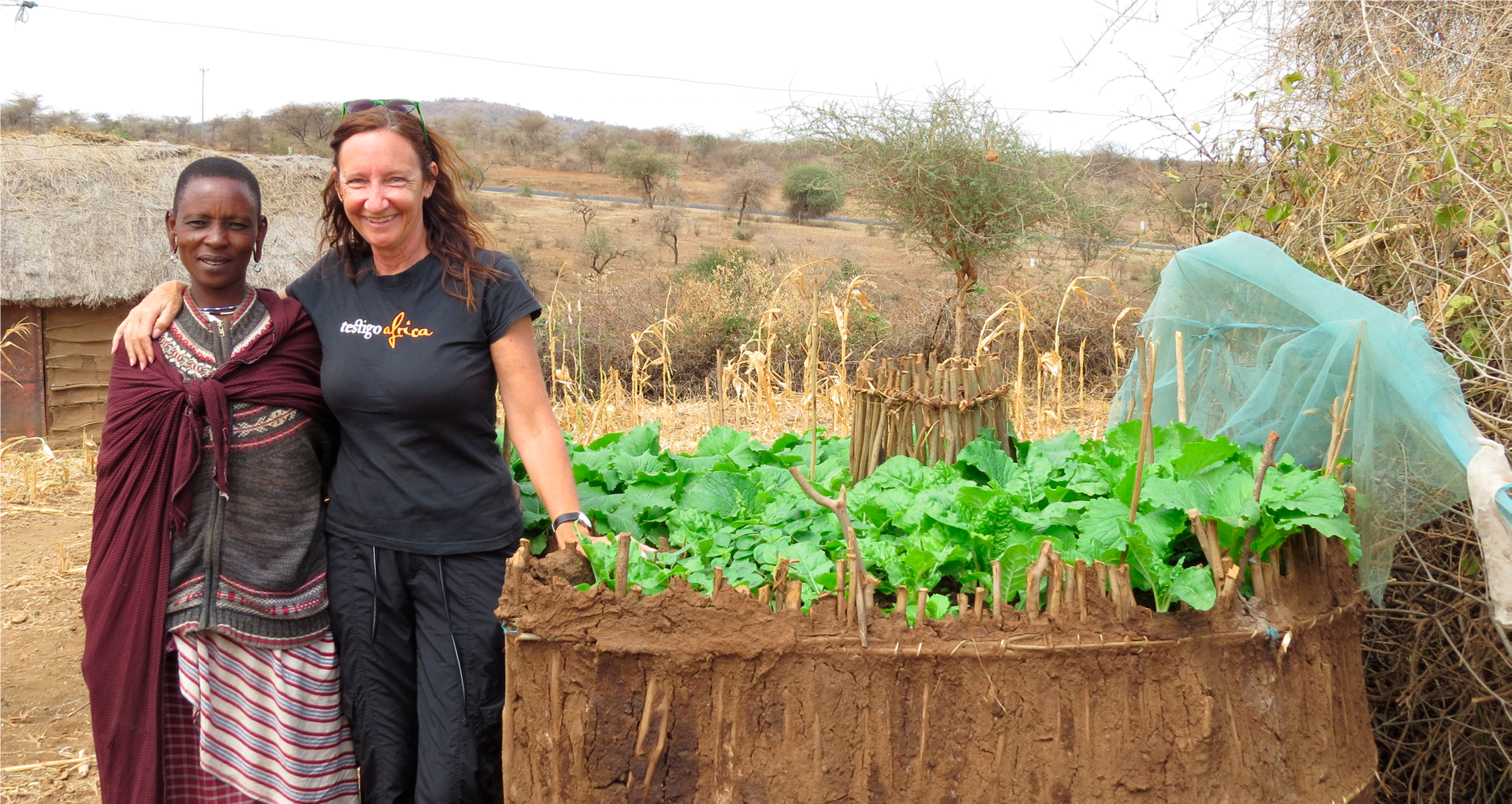 We spoke with Tracey Sawyer, Founder and CEO of Testigo Projects Inc., to discuss the work of the charity.
What does your charity do?
Testigo Projects Inc. fundraises in Australia to support our Tanzanian charity Testigo Africa, to provide food and water solutions using the Australian devised permaculture principles.
We have focused on the Masai tribe, who are traditionally nomadic pastoralists whose lifestyle is changing due to restrictions on land use and schooling for the kids (women and children stay in one village rather than follow water and pasture land), by helping them to become first time household farmers. We do this through a train-the-trainer approach as our Masai trainers on-train new villages and primary and secondary schools in the heart of Masai land. We've so far trained 36 Masai sub-villages and four schools – directly impacting over 10,000 Tanzanians.
What challenges does your charity face and how do you overcome them?
Elephants, ostriches, warthogs! Our work in Tanzania is in the area of the great Rift Valley, and in times of drought our Masai permaculture gardens become very attractive to the wildlife. To protect the gardens each Masai woman encloses her permaculture gardens within her mudhut home's thorn bush enclosure.
What's the most rewarding thing about your work?
Our impact - knowing that every Tanzanian Masai and school student we've trained in permaculture has a new set of life changing skills by learning to grow and eat their own vegetables for the first time, a new source of income through selling their organic greens (it's often the first time Masai women have entered the local economy) and improved nutrition and health.
What tips do you have for charity governance?
In the early years of Testigo we partnered with a medium sized international charity and through them, we were able to secure small Australian Aid grants. This partnership was invaluable in ensuring we not only adopted excellent policies on child protection, the environment, disability etc. but it also required very detailed and thorough reporting of our impact and financials which we've continued to provide to our other sponsors and donors.
---