21st December 2021
---
Dear Friends,
It's the end of another year that has been full of challenges, changes and big new adventures.
To celebrate the end of the year, we have included in this newsletter a very special interview with a remarkable man we are lucky enough to have as part of our Testigo family: Goodluck Noah.
Speaking to Goodluck put a smile on our faces. His positivity and enthusiasm is infectious, and we hope reading about his experiences, achievements and aspirations will inspire you all the same as it did us.
Talking with Goodluck Noah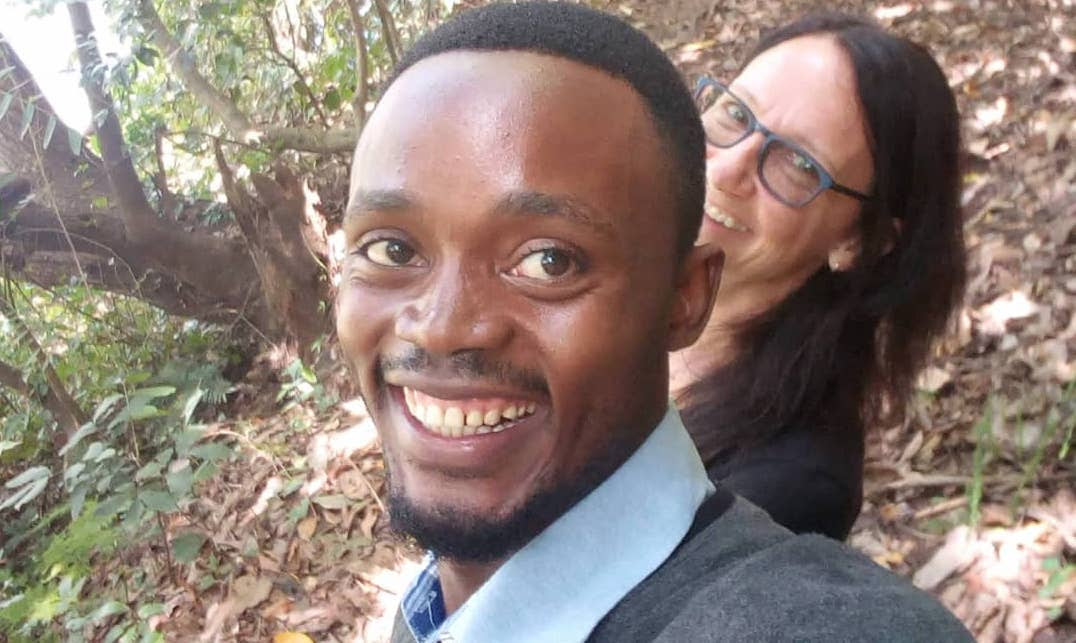 Picture: Goodluck with Testigo founder and CEO Tracey Sawyer
Goodluck Noah joined our Testigo family in 2015. With his natural charisma, intelligence and passion for helping others he was a perfect fit as Tracey's right-hand man in Tanzania.
Goodluck helped with translating and co-ordinating the Testigo trainers and other community members. Goodluck says that working within the communities, and seeing the positive change that Testigo made to people's lives, was the best part of his role.
"When we started a project, at the beginning, people didn't understand what we were going to do, they weren't that excited. A few weeks into the project, once the vegetables started growing, you could see everyone was really happy and really excited to see the outcomes. In a few months, you can see the outcomes and the changes, this was the best part. You can see the transformation, these people, they didn't eat vegetables, they'd never grown vegetables in their lives, and then in just a month, Boom! They've started growing, they've started eating, they've started selling vegetables. This was the best part."
He has many memorable moments, including meeting a Masai man named Moses who travelled 12km daily to be part of the Testigo project and to learn how to grow vegetables. He was the only man in a group of women, which was super unusual in Masai culture, but this man loved Testigo, and didn't care that he was outnumbered by women.
"Seeing the changes and being a part of the changes: When you see people who have never grown vegetables in their life, and then they start growing, harvesting and selling vegetables, that's a very good thing to watch people achieve, I loved to see this."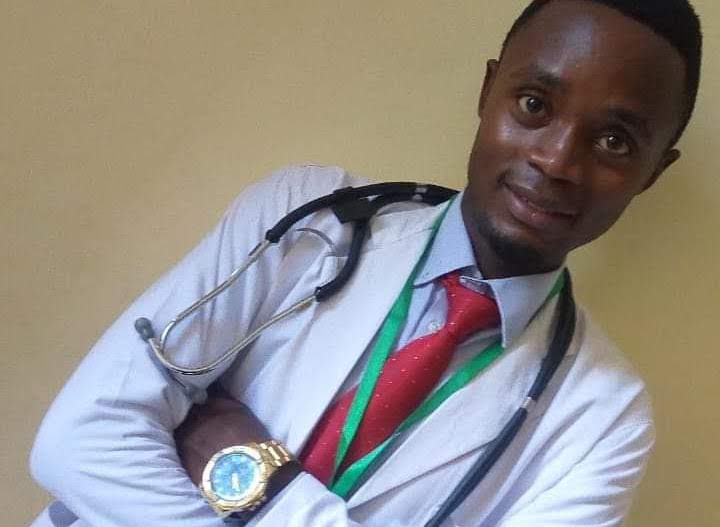 Picture: Doctor Goodluck - dreams do come true!
Now, Goodluck works as a doctor. He studied for six years with the support of Tracey and Testigo sponsors. Goodluck says medical school was the toughest time of his life.
"I didn't think about being a doctor before becoming involved in Testigo. After being with Testigo and working with the community I realised I really needed to do something that attaches to community. I can't really explain how it is, how you feel when you go to places where they never grew vegetables, and then you introduce the projects and they see the impact, it's really nice.
Tracey and I went to a village where there was lots of malnutrition, lots of children who were malnourished. I went back home and thought about it. I read about doctors in Tanzania, and how in Tanzania we had very few doctors and they were overworked."
Goodluck says that becoming a doctor is something that he will be proud of until he dies. He loves it, and never gets tired of treating patients. Goodluck works six days a week, and enjoys surgery and procedures the most. Despite working from seven in the morning to six at night, Goodluck still goes for a run every day:
"At Testigo Tracey talked to us about exercise and how it is important to be fit, so I go for a run. Then I read a little bit, every day I read. They say 'a doctor is a student until they die'."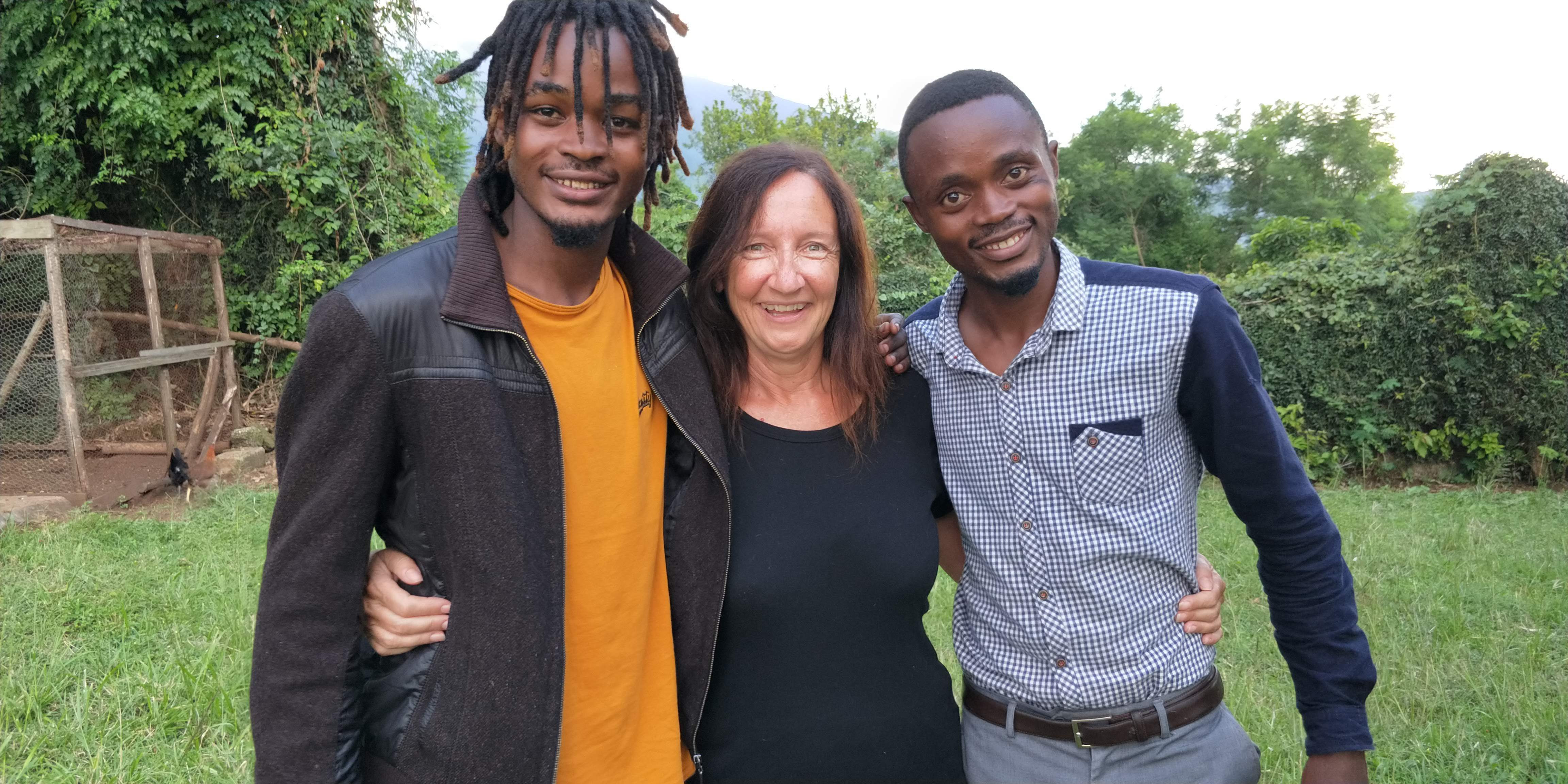 Picture: Goodluck with Tracey and his brother Danny
So, what's next for Goodluck? We are sure that he can achieve anything he sets his mind to, and he has big plans!
"My next big goal is becoming a surgeon. I also want to have a good family, and to have children, and I would love for my children to have the same experiences as I have had. I would like to meet someone who has the same ambitions in life, like helping people.
My big, big dream is that I would love one day to open even a small hospital somewhere where there is no access to hospitals, like the villages where we did Testigo's projects. I would love one day to open a hospital there, or even a health centre. There are so many people who do not have access to medical services, and some people are dying because they are far from hospital. One day I want to help those people and open a hospital, that is my big dream. "
Note from Tracey Sawyer, Testigo Founder and CEO
Every time I chat with Goodluck on WhatsApp to check how he's going, I end up with goosebumps as he shares his journey with me. On the 12th December I messaged him. He told me he was currently attending a presentation night at the Bochi Hospital where he works, a celebration of 10 years of the hospital being open, and he'd just been awarded the best doctor and the best medical case presenter. Two awards, and he's only just graduated, no wonder he gives me goosebumps!
After many years being based in Tanzania, I've switched my base back to Australia in a Covid inspired pivot. Testigo continues, not only supporting Goodluck through his studies, but through school sponsorship of Masai children. Our next newsletter will tell their stories. While they say it takes a village to raise a child, it takes a team to run a charity with impact. Testigo has transformed thousands of lives, facilitating a water project and training 38 Masai villages and five schools in permaculture. It's because we have a fabulous team of volunteers in Australia, and incredible support from Testigo donors that we've been able to make such a difference in Africa. Thank you!
After 17 years of involvement with the Masai, I'm writing a book about my journey with this amazing tribe. I'm looking forward to publishing my memoir, and you'll be the first to know when it's ready to hit the shelves!
Picture: Helping to build 250,000 litre water tanks in outback Australia
I've also moved to Darwin, in the top end of Australia. I feel here that it's the best of both worlds. It feels quite like Africa, but I still have the facilities and opportunities of Australia. I spent the first few months assisting a small charity in East Arnhem Land, an area rich in our indigenous people and culture. I then helped build 250,000 litre water tanks in two cattle stations in outback Australia. This brought back memories of the beginning of Testigo, building a water tank and pipelines in Oltapesi village in Tanzania.
For Christmas this year I'm going to Kakadu national park to immerse myself in nature and 40,000 year old rock paintings. I know it will remind me of Tanzania, my other home, and will give me wide open spaces in which to reflect on Testigo's journey and envisage our future with our amazing global Testigo family. One of my big dreams is to bring the Australian Aboriginal peoples together with the Masai people. Just the idea of that gives me goosebumps!
I wish you a wonderful 2022 and thank you for your continuing support and investment in Testigo.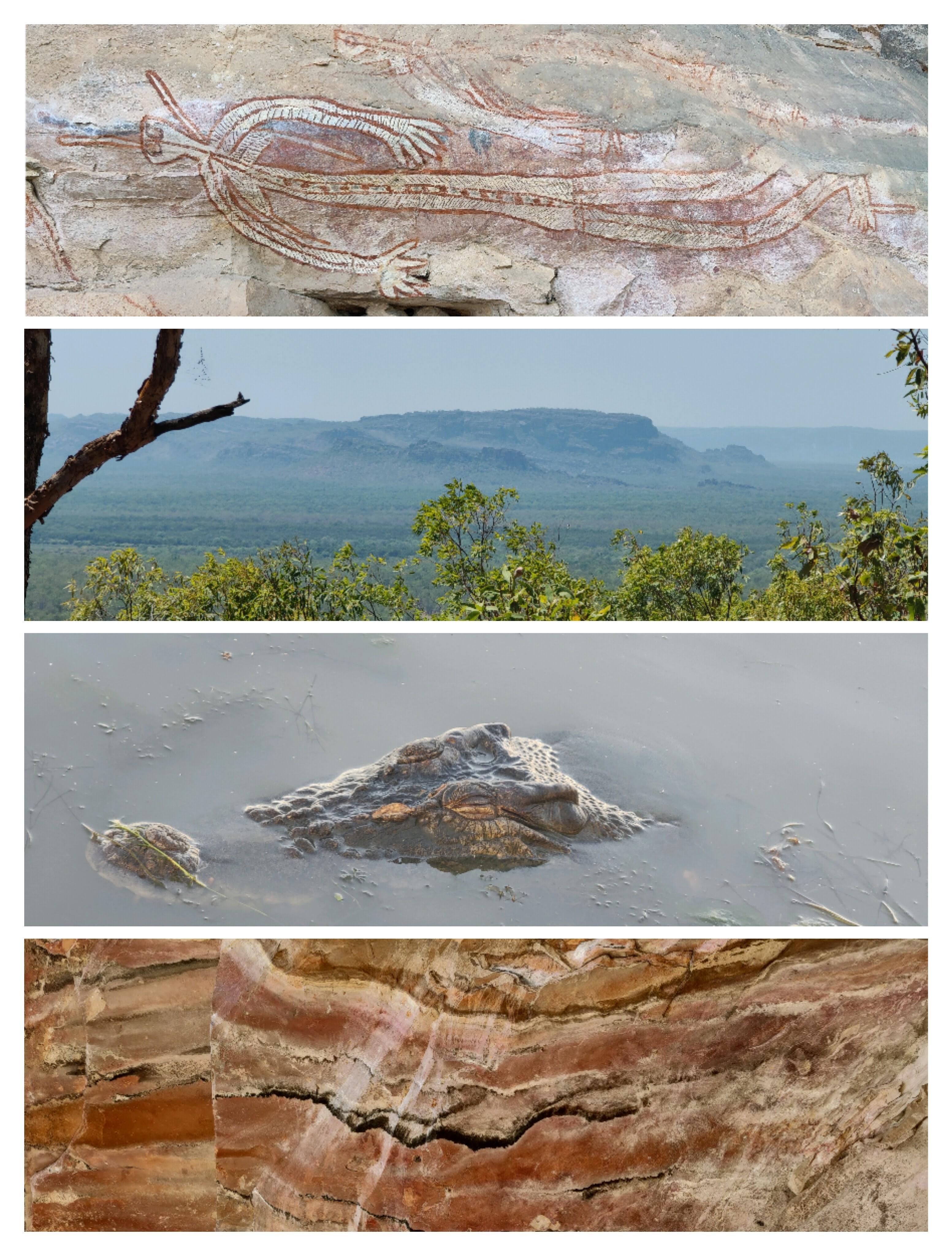 Picture: Some images captured from Kakadu National Park
Finally, doing good feels good, so please support us and the work we do by donating if you can. Testigo has exciting plans for expansion within Tanzania and into Amboseli in Kenya. We need your help to make them a reality!
---