Nengipa Oloshiru
From Olchurai, Nengipa is the first wife of Oloshiru, who is famous, with a huge stock of cattle and nine wives. Though she can't benefit from his large stock holding because as a Masai woman she cannot own cows. Her father was a 'laiboni' (a Masai natural healer) and on his death this role was inherited by her brother.
Nengipa joined Testigo's project because her life was very hard. Her income came from creating charcoal by burning trees, but this work is very hard and also illegal, but she didn't have an alternative source of income.
The project trained Nengipa how to grow vegetables and harvest rainwater using organic permaculture principles. She was taught how to prepare better soil using cow manure, how to make keyhole gardens, sack gardens and double dug beds, how to utilise grey water, how to plant, grow and harvest a range of vegetables, and how to deal with bugs using natural pesticides.
Nengipa no longer creates and sells charcoal, instead she relies fully on the permaculture project and the output from her home gardens. She finds it easy to grow vegetables, and likes that there has been a great impact on her life in a short time - as the vegetables grow quickly, enabling her to stay at home, and providing an income for her. With money she has raised from selling her vegetables, Nengipa has been able to buy two goats for herself. This financial independence is important to her, and she said that she doesn't want to depend on her husband, as the other eight wives depend on him. She's going to save money from selling her vegetables to put her son through school. She said the project shines a light on what was a dark situation.
The training has taken place over a six month period, and through very dry conditions, so that the beneficiaries can be flexible and learn how to best utilise scarce water. The beneficiaries have agreed to make regular contributions to a fund that is used to purchase seeds for the group, and they have seen over the six months how the gardens mean they can better feed their families, improve nutrition and make an income.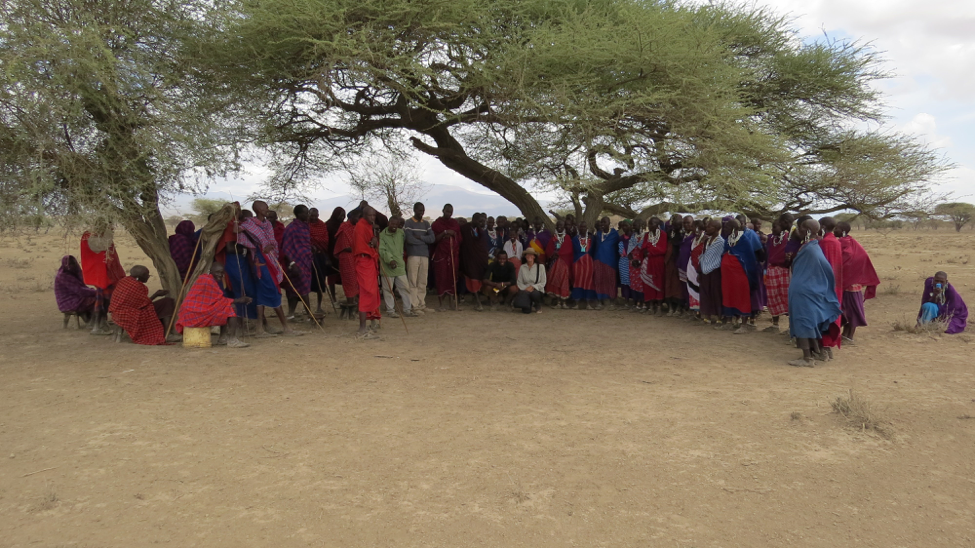 ---